Emergency Showers
We design your emergency shower solution to match your standards and requirements perfectly. Build the right configuration with showers and accessories from our complete range of high-quality products.
Emergency showers overview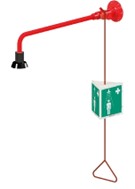 Body showers – rinse the whole body effectively.
Body showers are indispensable where acids, steam, dust or other harmful substances are being handled.
Wall mounted straight
Wall mounted above door
Ceiling mounted
Freestanding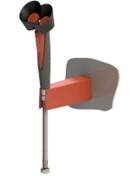 Eye/Face showers – immediate relief when eyes are injured.
Reliable and efficient showers for eyes and face.
Wall mounted stationary
Wall mounted flexible
Table mounted flexible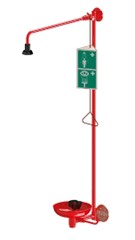 Combined showers – get damage control for body, eyes and face in one solution
Body and eye/face showers in one installation.
Wall mounted
Freestanding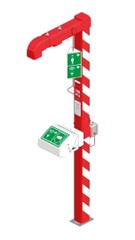 Heated showers – avoid cold shocks with heated water.
Heated showers for locations where temperatures can go as low as a -35°C.
Freestanding body shower
Freestanding combined body and eye/face shower
Wall mounted body shower
Pedestal mounted eye/face shower
Tank showers