Lined with resistant ceramic or polypropylene, EXPLORIS® high-performance fume cupboards protect against all acid attacks. Due to its design, the special airflow also allows working with high thermal loads. Below you will find all information about dimensions and volume flow.
Fume cupboard control TouchTronic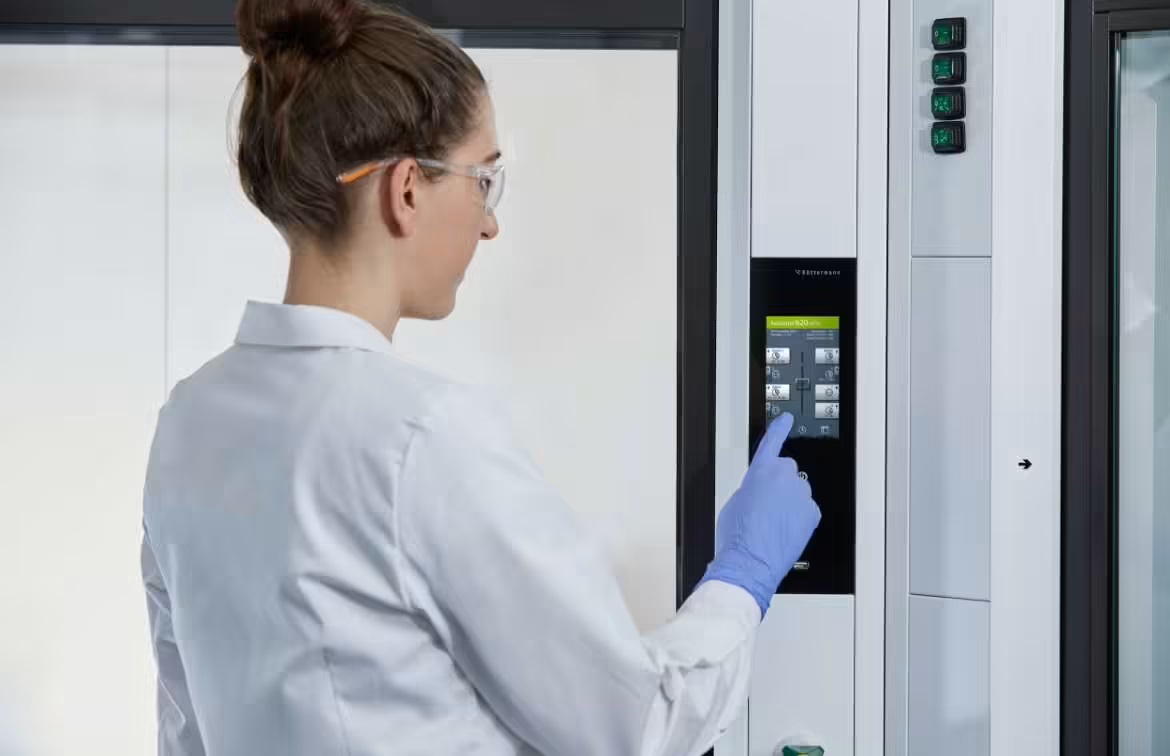 Easy operation of fume cupboards
As a control element for a wide range of functions, the new TouchTronic combines fume cupboard control and monitoring with high computing power. The combination of work steps in one unit saves time and also protects everyone else in the lab: warnings can be easily shown on the display. Even when wearing gloves, the IPS touch screen recognises the touch.