Complementary Reagents and Solutions
Complementary solutions for the DG Gel system including: DG Gel Sol, DG Cell Media, DG-Papain, Bromelase 30, DG Fluid A, DG Fluid B, and DG Clean.
---
OVERVIEW
Easily upgrade laboratory instruments and improve stock management with complementary reagents and solutions.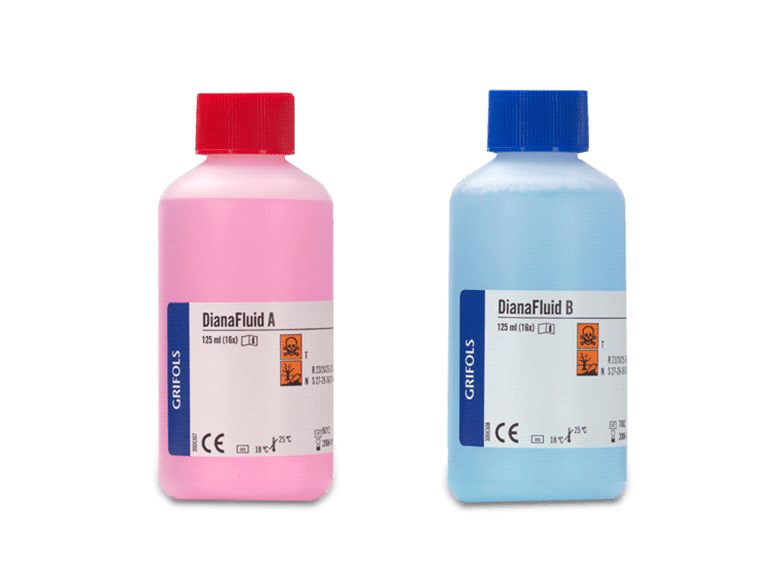 Universal fluids and solutions
Compatible with all the DG Gel system reagents and instruments
---
Quickly get to work preparing red blood cell suspensions, performing enzyme assays, washing diagnosis devices and cleaning the probes of Grifols analyzers.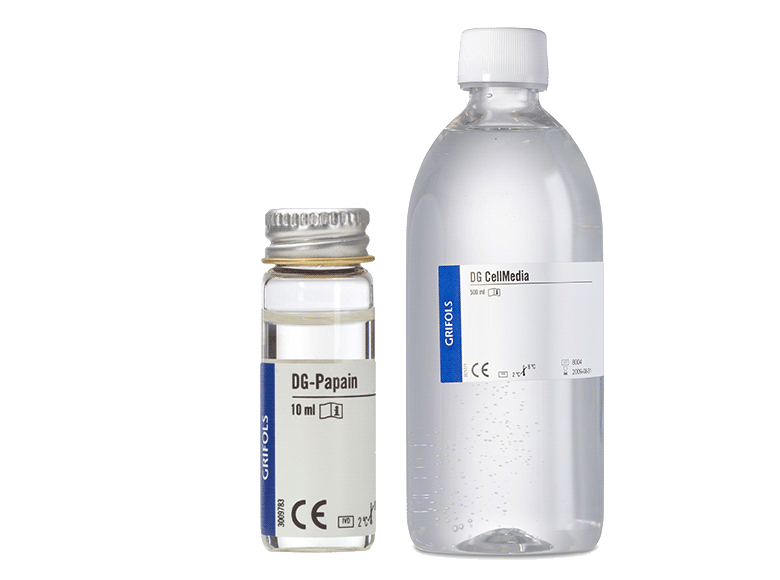 Ready-to-use reagents and solutions
Unique diluent solution