Direct Load Tube Collection Kit
No uncapping.
No specimen transfer.
Transform Specimen Processing for COVID Testing
No uncapping and no specimen transfer. Expedite your SARS-CoV-2* workflow with a collection device that loads directly on the Panther® system. The Direct Load Tube Collection Kit is authorized for use with the Aptima® SARS-CoV-2 and Aptima SARS-CoV-2/Flu assays.
---
Deliver Results Sooner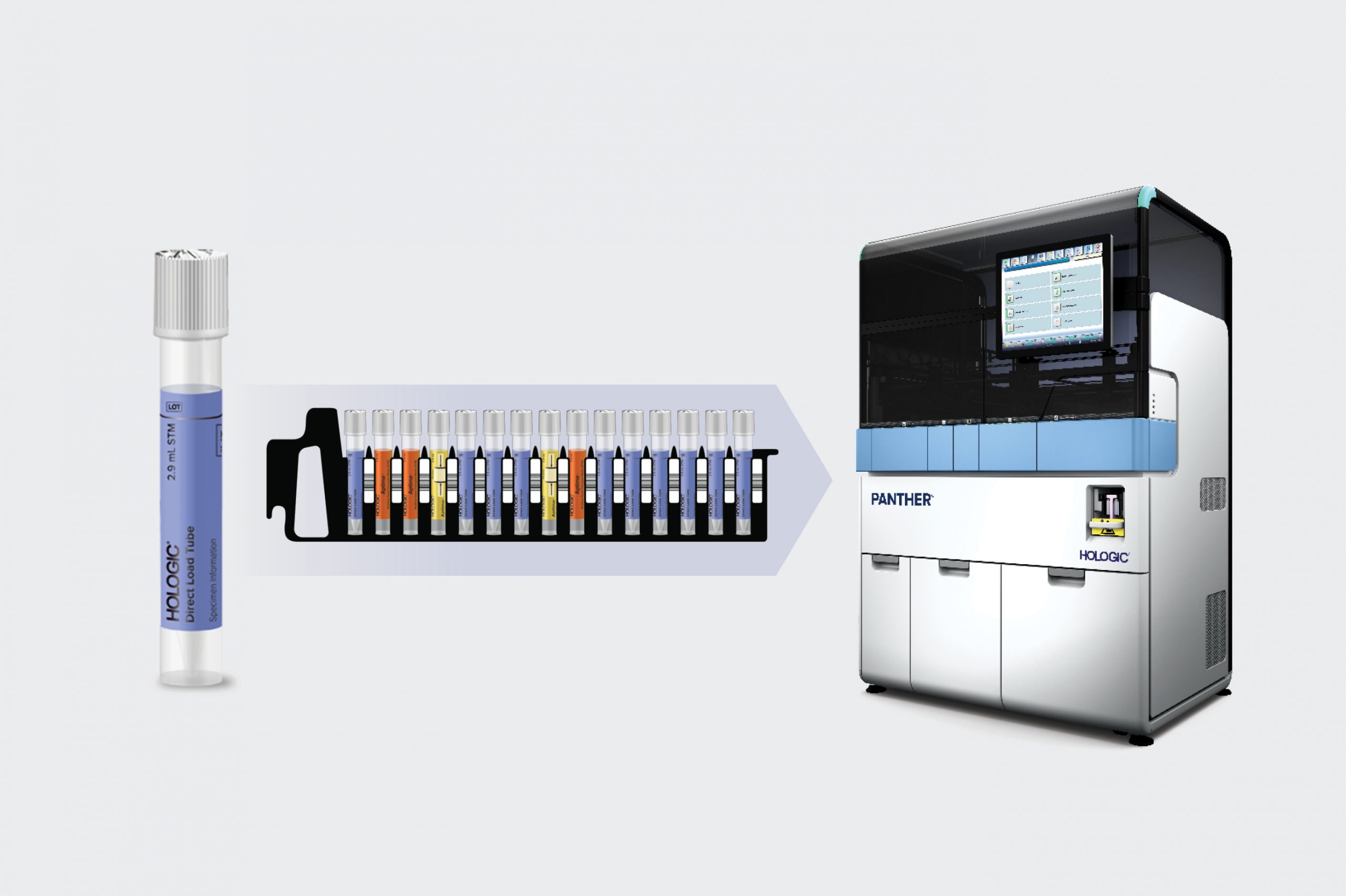 Load directly into the Panther System.
Directly load alongside specimen types for other assays with true random and continuous access.
Non-hazardous lysis buffer reduces risk by inactivating common respiratory viruses, minimizing biosafety needs.
Penetrable cap eliminates uncapping and recapping of tube.
---
Traditional 8-Step Respiratory Specimen Workflow

Uncap Collection Tube
Uncap Transfer Tube
Transfer Primary Specimen
Recap Transfer Tube
Recap Collection Tube
Mix Transfer Tube
Uncap Transfer Tube
Load onto System
---
Reduce Labor/Costs/Risk with Fewer Steps
Eliminate manual uncapping and recapping.
One collection kit for nasal and OP swabs.
Remove manual specimen transfer steps.
Inactivates common respiratory viruses.
Reduce human error and repetitive motion injuries.
Guanidine free, non-toxic media.
Reduce costs for additional consumables.
Penetrable cap serves as additional cross-contamination barrier.