Erytra Eflexis Automated System for Blood Typing
A fully automated, medium-sized analyzer for performing pretransfusion compatibility tests using DG Gel technology. Erytra Eflexis is the natural evolution in Grifols scalable blood typing solutions.
---
OVERVIEWPRODUCT
Scalable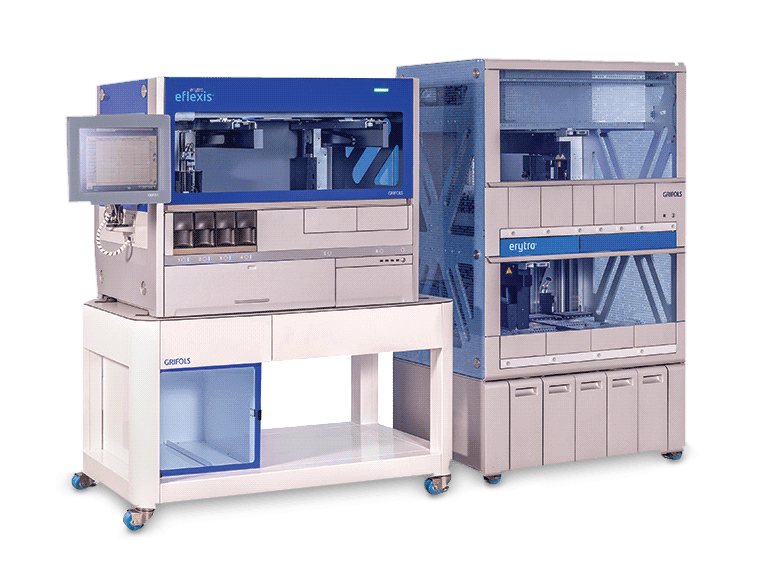 Make daily work easier with a smart and compact design that adapts to lab workflows.
For variable lab configurations, combine Erytra with Erytra Eflexis using the same software and sample holders
Option to connect Erytra and Erytra Eflexis units as a network with remote access for results validation and after-sales support via LIS bi-directional connectivity
Universal reagents are always used across the different Grifols platforms
---
Flexible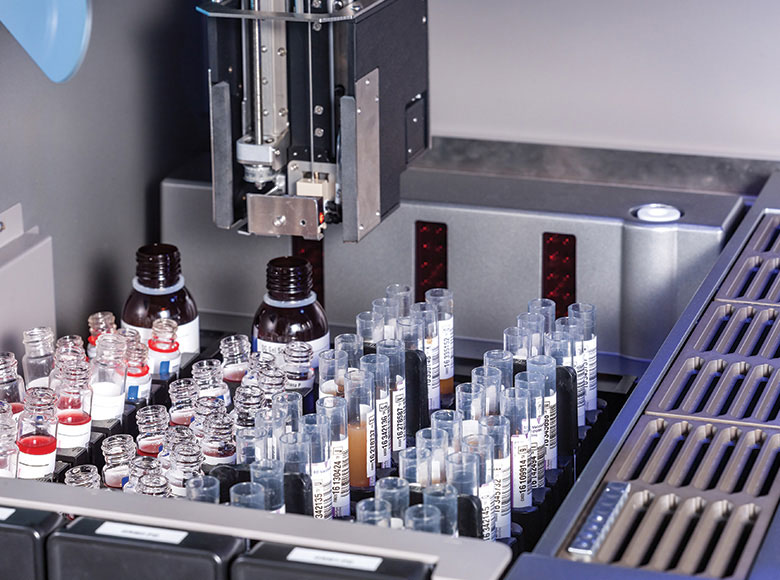 Get highly flexible performance for multiple lab configurations.
Automatic tube size and diameter recognition
Tailored worksheet
Integrated quality control program
Continuous loading of samples and reagents without any interruption to the analytical process
STAT management
Random position for reagents, cards, and samples, and handled with the same Erytra sample holders that are used by all DG systems
Incubators designed to work independently
---
Easy to Use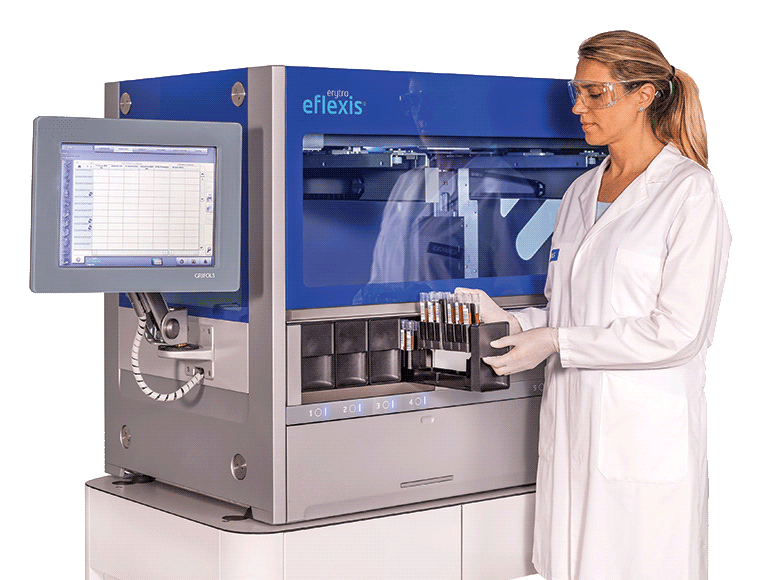 Minimize operator interaction with a user-friendly experience and a smart, compact design with easy internal organization.
Interact with an external touchscreen, which can be placed on either side of the instrument for optimal use of lab space
Coupled with Erytra software which requires minimal training
Real-time information about the reagent and sample status
High-definition coloring for results revisions
Innovative containers easily load and unload washing solutions and waste with very little user interaction and minimal maintenance
Unique simultaneous perforation and dispensing technology uses 100% of the card wells and prevents cross contamination
---
High Quality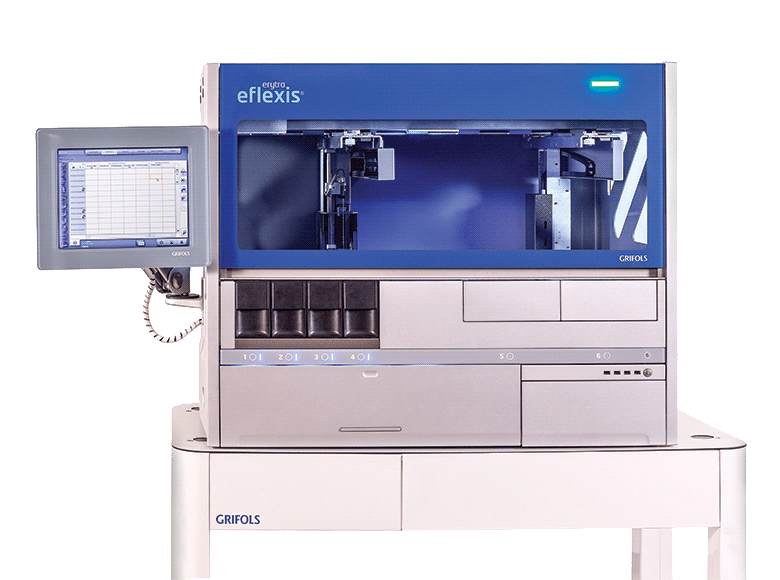 Trust Grifols experience developing and manufacturing fully automated immunohematology instruments.
Including high quality international service and support
---
Secure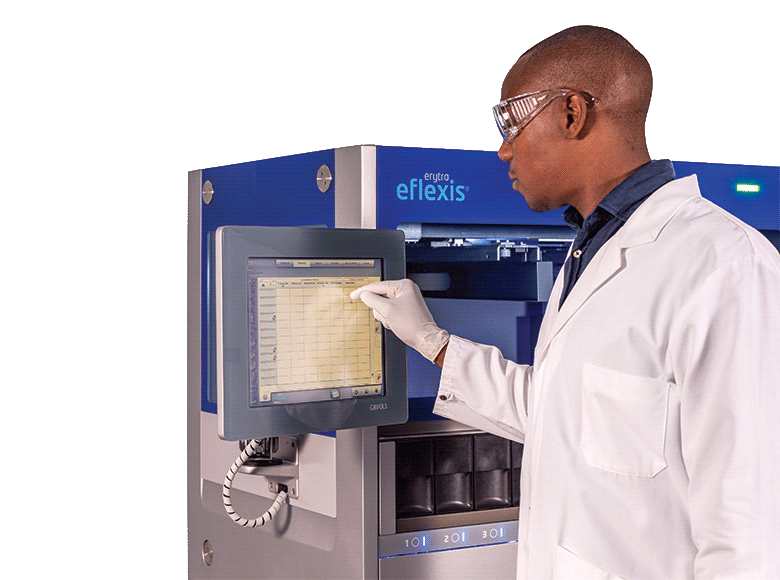 Keep data fully secure with controlled access and automated backups.
System access is password controlled
Entire process and results are fully traceable
Specific roles can be configured for each user with different permissions
Automatic database back-up function
Quality control checking at different steps of the test procedure
Dedicated management of the quality control results