Semi-Automated Systems for Blood Typing
In addition to the manual devices, this digital reader adds a level of automation for interpreting DG Gel card test results.
---
OVERVIEW
Scalable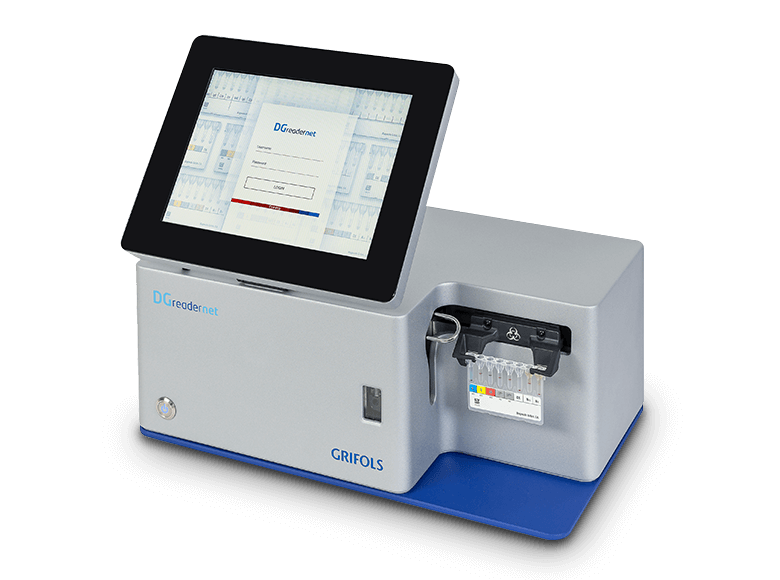 Scale gel card processing as laboratory needs grow.
A single card processing platform for low sample volume laboratories
A backup system for laboratories using a Grifols fully automated system
---
Flexible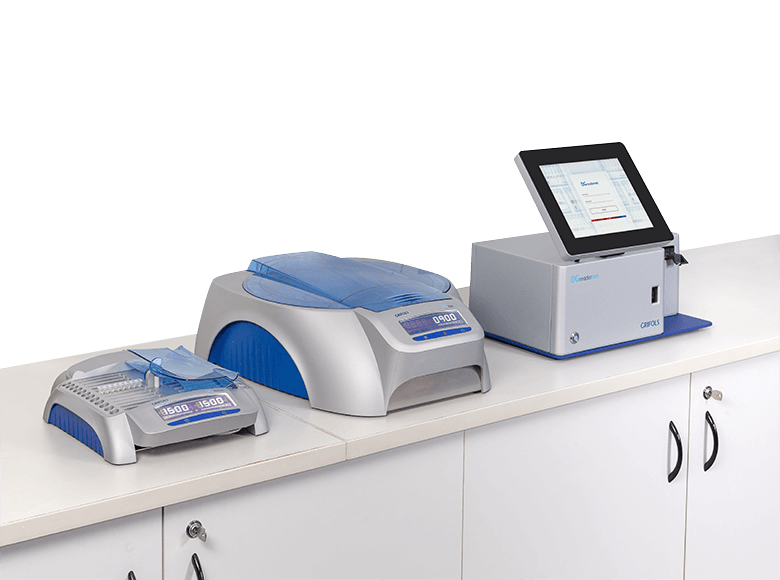 Optimize laboratory use with space saving instrumentation and multipurpose reagents.
Convenient, space-saving table top models
Uses the same universal reagents across Grifols semi-automated and fully automated instruments
---
Intuitive Operations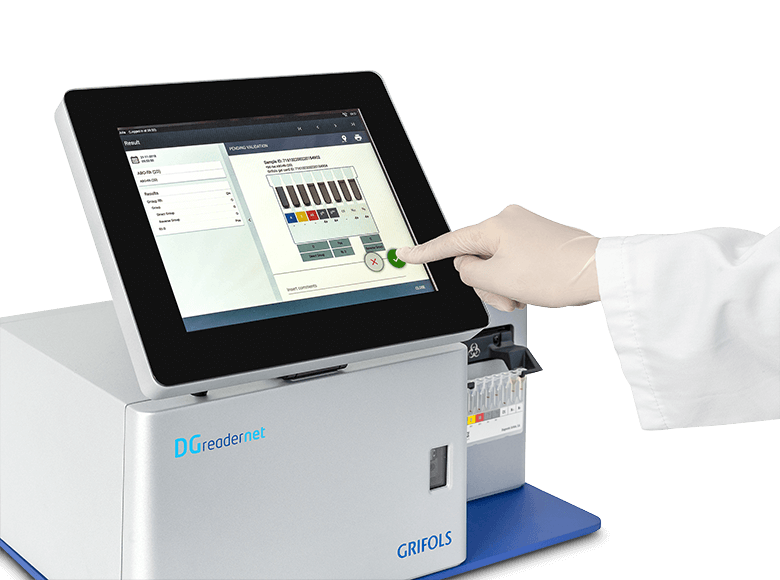 Automate processes to save operator time and improve recordkeeping.
Identify DG Gel Cards by barcode
Digitalize and process card images
Interpret results automatically
Record and store data to ensure traceability
Automate upload of results to LIS