Wadiana Automated Systems for Blood Typing
A fully automated, desktop analyzer designed to perform pretransfusion compatibility tests using the DG Gel card technology.

---
OVERVIEW
All in One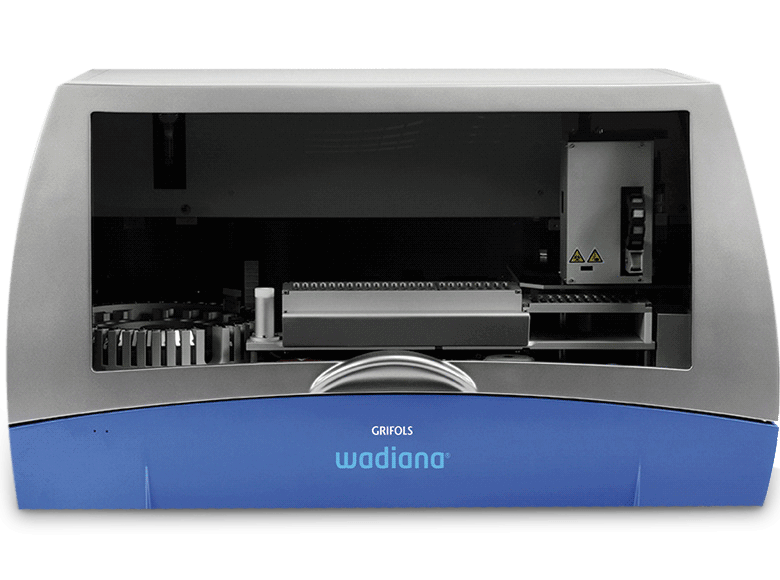 Use one instrument to perform the entire pretransfusion compatibility test procedure, from positive identification of the sample to reporting results.
The most compact fully automated instrument for pretransfusion testing using gel technology
Full automation of the sample procedure
Uses the same universal reagents across all the different Grifols platforms
Option to integrate LIS bidirectional communication
---
Adaptable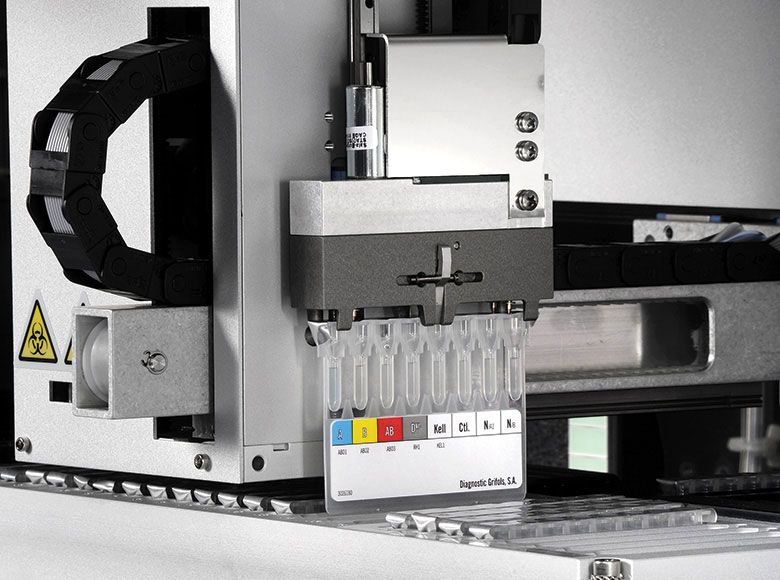 Manage testing and respond to any situation with minor user intervention.
Benchtop instrument ideal even for the smallest lab
Fast start-up time – only requires 4 minutes
Random positioning of samples and reagents
Automatic tube diameter detection
---
Reliable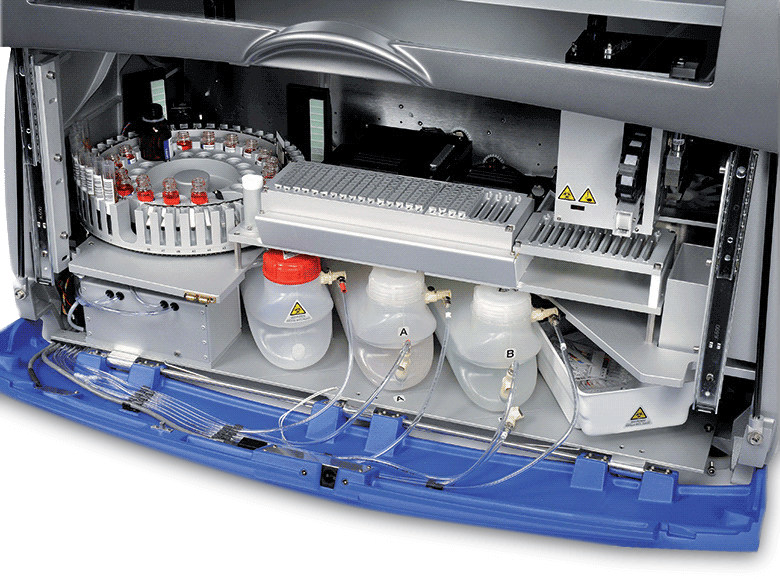 Deliver accurate results quickly and reduce the possibility of errors with standardized test processes and verification checks.
Unique simultaneous perforation and dispensing technology uses 100% of the card wells to avoid cross contamination
Minimum reaction time
Auto-detection of the probe impact, clot presence and recovery, card integrity check prior to processing samples, and an anti-dropping control system
Dilution station with auto-wash and anti-block system
Sample verification dispensing by imaging of the card wells
Continuous monitoring of reagents, diluents, and washing solutions
Robust hardware designed and entirely manufactured by Grifols