MyoSure Tissue Removal
As part of our dedication to women's health, Hologic offers the MyoSure hysteroscopic tissue removal system. This procedure is an innovative treatment that enables incision-less, fast removal of intrauterine pathology. The MyoSure system pairs direct hysteroscopic visualization with minimally invasive tissue resection that requires no cauterization, ultimately preserving uterine form and function, including tissue margins. The procedure resects the pathology while simultaneously extracting resected tissue from the uterine cavity using suction. You can perform every stage of assessment and removal with a single MyoSure scope, which offers the easiest way to see the anatomy and guide the procedure.
The MyoSure system is an ideal treatment option for women of all ages, including women wishing to preserve their childbearing ability. The MyoSure system offers your practice these key benefits:
Minimizes disruption to procedural workflow.
Provides one versatile tool that enables you to both diagnose and treat patients.
Maximizes staff efficiency.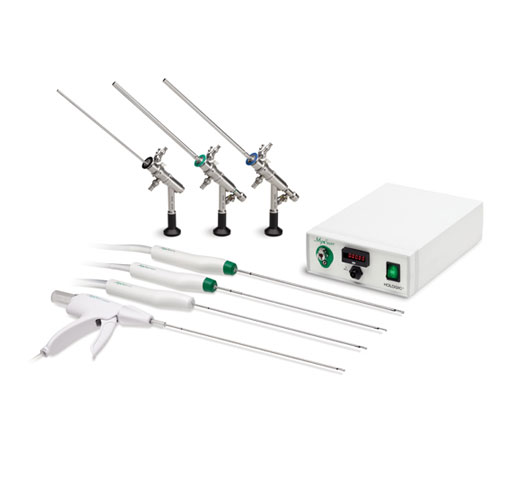 Product Specifications
| DESCRIPTION | PARAMETERS |
| --- | --- |
| Product Division | Medical Division |
| Methodology | Gynecologic surgery |
| Brand | Hologic Medical |